About

Us
All Invest Global is the world's largest luxury marketplace with 100,000+ Luxury Listings, 200+ Types of Investments, 400+ Business Services and 100+ Concierge Services.   We are internationally recognized as a leading Full Service Luxury Brokerage Company offering the finest and widest range of luxury goods and services including Luxury Real Estate in 200+ countries, Luxury Cars, Yachts, Jets, Precious Metals, Art and Collectibles items. Our philosophy is simple: to give our clients the highest level of professional service of any company anywhere. We've been bringing buyers and sellers together since 2007 (previously called AIG Group). We bring the finest luxury items the world has to offer together in one venue and enable buyers to find items for sale and charter across the luxury lifestyle.
All Invest Global also specialises in managing the financial affairs of individuals and families. We advise our clients on every area of their financial life and work with our clients to create comprehensive multi-generational wealth management plans. Our extensive experience with first-generation and multigenerational families, from various backgrounds and industries of business spanning the globe, gives us a unique and truly distinct know-how proficiency to deal with the complex issues and the evolutionary environment and requirements that are distinctive to Family Offices. At All Invest Global, we truly believe in being partners with our clients. We consider your business as our business, your growth as our growth, and your success as our success. With the intention of building long-standing relationships with our clients based on trust and mutual respect, upholding clients' values, objectives and goals is at the forefront of every aspect of our business. We provide customised solutions to manage and provide for all of your wealth planning and investment needs, with utmost discretion and efficiency. We aspire to go above and beyond to exceed expectations, and we pride ourselves on being able to consistently deliver excellence in our services. As we aim and focus on building a partnership, the services we offer are not only related to investments but also dedicated support, marketing, business/corporate development and technical analysis. We structure and assist clients in their development on a long-term basis and are willing to actively participate in the evolution of their business.
Board

of Directors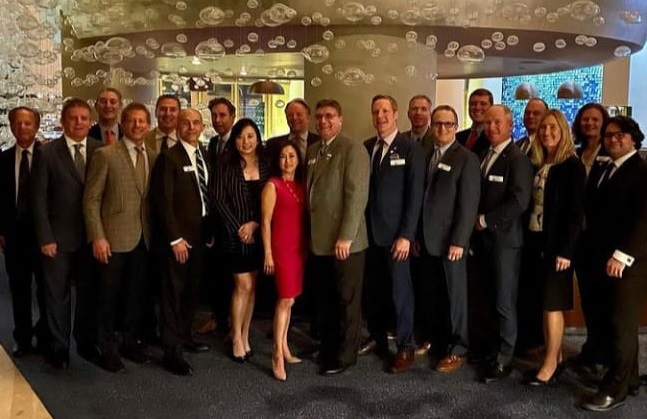 The Board of All Invest Global brings together highly respected leaders. This is the principal decision-making forum for the company. Our board approves the strategy across the group and monitors performance. Our Board comprises the CEO, seven executive directors and fourteen independent non-executive directors. We regularly review the overall strength of our senior leadership team to ensure that we have the right mix of capabilities and skills required to meet our performance ambitions. Our non-executive directors bring a wide range of business, financial and global experience to the Board.
Customer

Reviews

Customer Reviews From Around The Web
Ana G.

- "I have been with All Invest Global for years now. The customer service is amazing, and I have never had a problem with them. I tell my friends and family when they are talking about investing that they should ring All Invest Global because not only do the sell precious metals, but several other investment products. As far as I am concerned they are great value for money because of everything they provide under one roof. They dont just sell you precious metals but also inform you about your coins and give you good advice based on your goals. And hey are also a lot cheaper than other well known Precious Metal Dealers that I don't believe offer the same quality of neither good customer service or value for money . I have never had a problem with them. They are very easy to deal with and if there is ever a issue you have, you can be assured they will resolve it very fairly." -
Source:

Natalie W.

- "My husband and I have been looking for a home to buy since beginning of 2012. We were tired of working with RE agents who are not patient, not knowledgeable enough to point out things to watch out, or the style doesn't fit us. So we decided to look for a house without an agent. We eventually made some unwise decision and I think partly is not having a knowledgeable agent with us. So come around 2013 we wanted to spend time to find an agent that really suits our needs. We started searching Google, immediately the All Invest Global Team popped up along with many. We looked into teams and individuals and called up a few to interview. When we met Jim Paul from The All Invest Global team, we were welcomed by a big smile and the most warm welcome. Jim patiently sat us down to talk about what we are looking for and talked about each possible neighborhood. He was very knowledgeable, personable, and very professional. We decided to go with Jim, and we are so glad we did, he is the best buyers agent we've worked with. From small things like schedule to see a house, to pointing out pros and cons of a house, to more major stuff like getting down to do all the paperwork to buy a house. All the way he is on top of things, super efficient, and knows his stuff. Even when problem arise she's confident and effective to communicate and solve any issue or talk us through it. Jim is incredibly focused, dedicated, professional, yet never loses the warm approachable manner. He doesn't push us to get what we don't want, and he went over strategies and tell us what we need to hear as well. The market is so crazy right now, we settled on something, but hope to look for a more permanent one in the future, and we will call Jim again, he's the best!" -
Source:

Jim R.

- "I had such an amazing experience with All Invest Global. Initially I had the usual reservations about using the net for a purchase such as an expensive watch. I needn't have worried; I chose All Invest Global and dealt with one of the staff who gave me confidence to go ahead. The price quoted was much better than I could get on the high street and all of the warranties etc were still provided. I've since bought a second watch and experienced the same great service. Great going guys! I would highly recommend them." -
Source:

Tommy Jones

- "I hunted everywhere for the watch I wanted to give to someone. All Invest Global responded immediately where many others did not. In a few emails the watch was on order. They confirmed its progress and a week later arrived at my door. The service was efficient, prompt and they kept me updated at every stage of the transaction. Brilliant! All Invest Global comes highly recommended in my books." -
Source:

Alexander Gates

- "I purchase a vehicle on auction at an amazing price with All Invest Global. After I won the auction, I was a bit worried about the condition of the car but when I received was very satisfied. It was practically brand new and surely one of the best deals I've received. I will surely be purchasing from them again. Thanks Guys." -
Source:

Kpaul

- "My first transaction was handled exactly as represented. I wired a large 6 figure sum, and shortly thereafter my instructions for safeguarding and delivery were following to the letter by the experts at All Invest Global. I received timely the precious metal I ordered. All one can ask for is accurate representation of the company's capabilities, adherence to the instructions the buyer gives, and accurate, timely execution (i.e. delivery of what is ordered on time in good condition). All Invest Global qualifies on all counts. Based upon their record to date, I would be comfortable wiring them 7 figures for an order." -
Source:

Joel

- "I purchased a Yacht from All Invest Global and I must say this is an amazing company. Ofocurse everyone has their doubts when working with a company for the first time. After shopping around, I felt that they were the best company to work with. For a number of reasons, one of which is they also sell a wide range of other luxury and investment items which is so useful. So before I even purchased the Yacht, I bought a luxury watch and a few gold coins to try their service. Everything went perfectly with the orders and I even got them faster than they said I would. So after, I made the purchase of the Yacht but was still a bit nervous because it was a large sum of money. But in the end that order too went really well. So I am surely staying with them and would recommend them to everyone." -
Source:

Toya Sanchez

- "I was so impressed by the service I got from All Invest Global. I dont normally write reviews but I had to because this is truly an amazing company. We chartered a yacht from them and we blown away at the level of service. We were not even allowed to take two steps and get our own soda; didn't even know the crew were working but all of a sudden our room was clean; only see this with high caliber very experienced crew; was just so impressed; went on and on about the food; entertained a lot and eaten at many high-end restaurants but this was the BEST food we've ever had; a phenomenal captain. Very very good at what they do. Will book a charter again next year wherever the yacht is available. Ofcourse you know All Invest Global offers a wide range of services, so far we have only tried the yacht charters but now we are eager to wrok with them on luxury items or services we may need in the future. Overall, I must say All Invest Global is an amazing company and I highly suggest everyone to work with them." -
Source:

Winston Beharry

- Recently my wife and I inherited some funds and decided to invest in some gold. We were inundated with websites which just did not seem legitimate. Then a friend told me he stumbled upon the website allinvestglobal.com and suggested we give them a try. I am glad we did, All Invest Global is a very professional organization. Would do business with them again in a heartbeat! -
Source:

John George White

- "Purchased over $1 million of orders with All Invest Global over the years. I have done so much business with All Invest Global and all have gone perfectly so I figured it's only fair that I write them a review. Over the last four years, I have purchased cars, precious metals, art, watches and even a property from them just to mention a few things. I even use their concierge services especially when I'm traveling. Before I found All Invest Global, I would have to work with many companies to purchase all these items. I think what they have done by allowing users to purchase such a wide range of luxury items is brilliant. It takes a lot of time to work with multiple companies, but with All Invest Global, I have a relationship manager who handles everything for me right on my whatsapp from the purchase of house to cars or art. It saves me a lot more time and everything is always as promised. I highly recommend everyone use them if they are looking for luxury items. When you are investing a lot of money, it's especially important to work with a company you can trust. So I highly recommend All Invest Global because you can really trust them, even with transactions over $1 million." -
Source:

Kishon E.

- "Blown away at the level of service at All Invest Global. We were not even allowed to take two steps and get our own soda; didn't even know the crew were working but all of a sudden our room was clean; only see this with high caliber very experienced crew; was just so impressed; went on and on about the food; entertained a lot and eaten at many high-end restaurants but this was the BEST food we've ever had; a phenomenal captain. Very very good at what they do. Will book a charter again next year wherever the yacht is" -
Source:

Zikitta E.

- "I like how they have merged the industries. I bought a few things from them and it was good business as usual. I would recommend." -
Source:

Carib Compass

- "I placed an $8K order online this Thursday morning around 10:30 am EST - made it to the bank and had the wire transfer to them by their 1:00 pm CST cut off, hoping that it would ship Friday and arrive Monday. I called them about an hour later to ask if my item would ship out the next day (Friday.) The customer service person was very friendly and helpful. I told her I was hoping for a Monday delivery as I was currently on vacation and would be home / able to sign for the package. She asked if I would be home tomorrow.. I said Umm yes.. She said "well let's see if we can get this out today for you, I'll call down to the vault and see what we can do." An hour later I got the UPS email saying the package had shipped. She also called back to verify this about a half hour later. I received it today (Friday) around 11:30 am. THAT IS SERVICE! 25 HOUR SHIPPING! YMMV but I am VERY happy with this company. The product came packaged very professionally and everything is in order. I'm a customer for life." -
Source:

Danthe T.

- "We recently purchased a house in Arizona. Our experience with the All Invest Global was the best experience we have ever had with a realtor. She was recommended to us by a friend of the family. We called them about a month before we were to fly down from Washington state. I explained to them what we were looking for and our price range. Immediately they signed us into her listing and began sending me homes to look at. We eventually flew to Arizona and we met the next day to go over my really long list. From there we went on an eight day journey from town to town looking at eight to ten homes a day. She stayed with us every step of the way and was very patient with my indecisiveness, as I couldn't make my mind up.We know from our own experience that All Invest Global goes out of their way to please their customers and get them into the right home." -
Source:
Ryan S.

- "I am a repeat customer, I have purchased many times with All Invest Global. When you are spending alot of money, its very important to have a trusted company by your side. All Invest Global is not like any other company, they really treat you like family. With just Whatsapp, I can order coins, watches, antiques and even a car and I no longer worry when I send large sums because they have proven to be a trusted company again and again. I highly recommend them." -
Source:
Denise Austin

-
"I purchased three luxury cars and two watches from them and all the orders have gone great. I love that they sell such a wide range of luxury items. It allows users to just work with just one company and not 10. I wish I found All Invest Global sooner and will be doing alot of business with them in the future. I highly suggest them." -
Source:
Zayden E.

- "Great company which I am very happy I found. I have done over 30 orders with All Invest Global and everything is always perfect. I highly recommend them." -
Source -
Source:
Edwin

- "There are so many Real Estate Agents that it was a difficult task choosing one. We chose All Invest Global because not only do they do both local and international real estate but they also sell a wide range of other items like art, antiques, precious metals, cars, watches and many other luxury items. Ofcourse we also needed several other items from their website which is the main reason we chose them. Our home purchase was our first priority which they handled extraordinary well. They provided all the services, information and help to close the deal as a regular top real estate agency does. So ofcourse after we purchased our home, we have since purchased many items with them including two luxury cars. All the orders always go very well. This is why I highly suggest everyone uses All Invest Global, not just for your property purchases but also for all your luxury purchasing needs." -
Source:
Tracy Clark

- "All Invest Global is a great company. I purchased some gold coins from them and everything went perfectly. So I purchased a very expensive watch which I was a bit nervous about because it was a lot of money. However, just like the first order, that order went well also. So I will surely purchase other items with them again." -
Source:
Etizam

- "I have placed about 8 orders with All Invest Global and everything always goes perfectly. I am really glad I found them because not only do they offer a wide range of items, if they don't currently have it in stock they will find it for you. I use this service all the time because it's so difficult trusting so many different companies with large sums of money especially when you have never done business with them before. I have ordered so many different things including coins, watches, antiques, art and diamonds and all the orders went perfectly. I recommend All Invest Global as not just a precious metal dealer or car dealer, but all around, as a good business partner willing to go the extra mile to ensure that you save money and time worrying about doing business with new companies. for each different class of items. With them, they will search for anything and everything for you. I highly recommend them." -
Source:
Johnson Edward

- "Recently my wife and I inherited some funds and decided to invest in some gold. We were inundated with websites which just did not seem legitimate. Then a friend told me he stumbled upon the website allinvestglobal.com and suggested we give them a try. I am glad we did, All Invest Global is a very professional organization. Would do business with them again in a heartbeat!" -
Source:
Tracy Carter

- "I purchased a fairly large amount of precious metals from them over the years but recently I was so impressed by how well they handled my purchase of a property. I am from the USA but my husband and I have always wanted to purchase a vacation home in Spain. Ofcourse I called them first because I had already done alot of business with them. They provided so much guidance and helped us through every step of the purchase. Buying Real Estate is always complicated especially when buying it in another country. In the end, everything went smooth and I am very pleased with everything. So I would highly recommend anyone who is seeking luxury items to do business with them. They really take care of you." -
Source:
Joel Thomas

- "I wouldn't trust any other place. All Invest Global has treated me so well through all of my orders with them. I have ordered several items including coins, watches, art, antiques and even a car so I know them very well. Everything always goes as perfectly! Once there was a problem with the delivery company which was not even their fault, but I told them about it and they went out of their way to help me resolve the issue. With All Invest Global its more like having a personal business partner at your side, not just a company. They really go the extra mile to make sure you are a happy customer. I highly recommend them." -
Source:
Tommy Jones

- "I have been with All Invest Global for years now. The customer service is amazing, and I have never had a problem with them. I tell my friends and family when they are talking about investing that they should ring All Invest Global because not only do the sell precious metals, but several other investment products. As far as I am concerned they are great value for money because of everything they provide under one roof. They dont just sell you precious metals but also inform you about your coins and give you good advice based on your goals. And hey are also a lot cheaper than other well known Precious Metal Dealers that I don't believe offer the same quality of neither good customer service or value for money . I have never had a problem with them. They are very easy to deal with and if there is ever a issue you have, you can be assured they will resolve it very fairly." -
Source:
Maria Sanchez

- "I purchase a new Mercedes Benz from All Invest Global and I must say this is an amazing company. Ofocurse everyone has their doubts when working with a company for the first time. After shopping around, I felt that they were the best company to work with. For a number of reasons, one of which is they also sell a wide range of other luxury and investment items which is so useful. So before I even purchased the Mercedes, I bought a luxury watch and a few gold coins to try their service. Everything went perfectly with the orders and I even got them faster than they said I would. So after, I made the purchase of the Mercedes but was still a bit nervous because it was a large sum of money. But in the end that order too went really well. So I am surely staying with them and would recommend them to everyone." -
Source: