All Invest Global

Stock

Invest from $100 in Fractional Shares
All Invest Global is raising $100 Million USD for 44% of our company. We are raising the funds to: 1. To open 71 global offices and to purchase inventory for these offices. 2. To become one of the most profitable Global Real Estate Agencies. 3. To become one of the largest sellers of luxury and investment services and products in the world.
Invest In Our Stock
The global luxury market is huge, and we will dominate this market within the next 10 years. Become an investor of All Invest Global, and earn massive future returns. Dividends are paid annually.
Invest $100
Invest $200
Invest $300
Invest Over $300
Target Market Research
Over the past two decades, the Bain & Company Luxury Study has become a reference point for the luxury industry. Their study estimates that in 2020: Sales of luxury cars reached €551 billion. The luxury hospitality market reached €79 billion. Sales of fine wines and spirits reached €77 billion. Sales of private yachts and jets reached €22 billion. The high-end furniture and housewares market reached €45 billion. The market for personal luxury goods reached €283 billion. Although their study did not include international luxury real estate, anyone can imagine that it's a multi-trillion dollar market. According to Credit Suisse, there were 56,100,000 millionaires across the world at the end of 2020.
About

Us

All Invest Global is the world's largest luxury marketplace with 100,000+ Luxury Listings, 200+ Types of Investments, 400+ Business Services and 100+ Concierge Services.   We are internationally recognized as a leading Full Service Luxury Brokerage Company offering the finest and widest range of luxury goods and services including Luxury Real Estate in 200+ countries, Luxury Cars, Yachts, Jets, Precious Metals, Art and Collectibles items. Our philosophy is simple: to give our clients the highest level of professional service of any company anywhere. We've been bringing buyers and sellers together since 2007 (previously called AIG Group). We bring the finest luxury items the world has to offer together in one venue and enable buyers to find items for sale and charter across the luxury lifestyle.

All Invest Global also specialises in managing the financial affairs of individuals and families. We advise our clients on every area of their financial life and work with our clients to create comprehensive multi-generational wealth management plans. Our extensive experience with first-generation and multigenerational families, from various backgrounds and industries of business spanning the globe, gives us a unique and truly distinct know-how proficiency to deal with the complex issues and the evolutionary environment and requirements that are distinctive to Family Offices. At All Invest Global, we truly believe in being partners with our clients. We consider your business as our business, your growth as our growth, and your success as our success. With the intention of building long-standing relationships with our clients based on trust and mutual respect, upholding clients' values, objectives and goals is at the forefront of every aspect of our business. We provide customised solutions to manage and provide for all of your wealth planning and investment needs, with utmost discretion and efficiency. We aspire to go above and beyond to exceed expectations, and we pride ourselves on being able to consistently deliver excellence in our services. As we aim and focus on building a partnership, the services we offer are not only related to investments but also dedicated support, marketing, business/corporate development and technical analysis. We structure and assist clients in their development on a long-term basis and are willing to actively participate in the evolution of their business.
Board

of Directors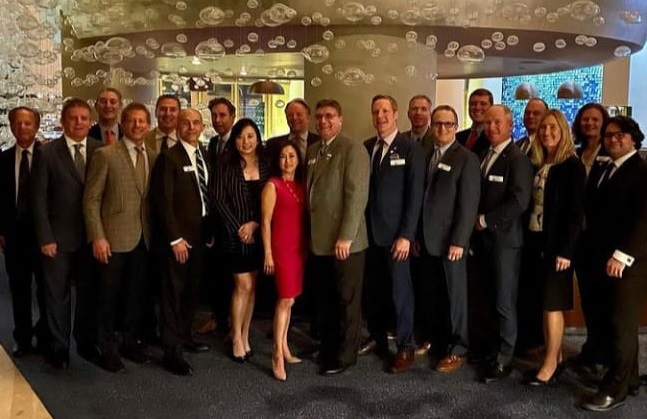 The Board of All Invest Global brings together highly respected leaders. This is the principal decision-making forum for the company. Our board approves the strategy across the group and monitors performance. Our Board comprises the CEO, seven executive directors and fourteen independent non-executive directors. We regularly review the overall strength of our senior leadership team to ensure that we have the right mix of capabilities and skills required to meet our performance ambitions. Our non-executive directors bring a wide range of business, financial and global experience to the Board.
Invest $100
Invest $200
Invest Over $300
Investments More Than $300