Local TV Advertising
The biggest screen in the house has the biggest impact on your customers. From spine-tingling thrillers like The Walking Dead to laugh-out-loud comedies like South Park, from the latest news to the most live sports like the NFL, NBA and NHL, consumers love TV, and spend more time watching TV than with any other form of media—more than 36 hours per week.*
Cable TV advertising puts your brand front and center on the biggest screen in the house.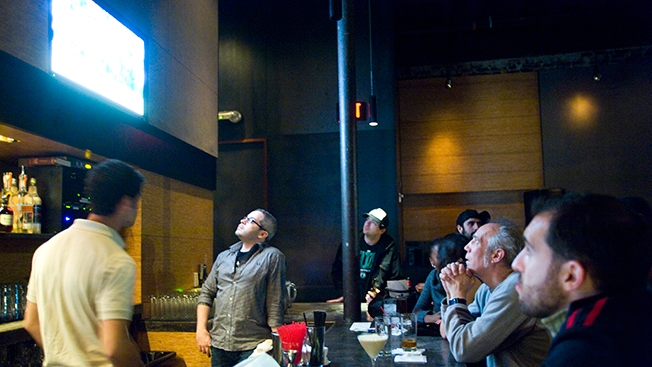 TV is still by far the most effective advertising medium. That's the finding of a new study Turner Broadcasting and Horizon Media partnered on with marketing-analytics company MarketShare, which meta-analyzed thousands of marketing optimizations used by major advertisers from 2009 to 2014.
MarketShare's analysis found that TV advertising effectiveness has remained steady during that time period and outperforms digital and offline channels at driving key performance metrics like sales and new accounts. The study also showed that networks' premium digital video delivered higher than average returns when compared with short-form video content from nonpremium publishers.
Among the study's key findings:
MarketShare analyzed advertising performance across industry and media outlets like television, online display, paid search, print and radio advertising and found that TV has the highest efficiency at achieving key performance indicators, or KPIs, like sales and new accounts. When comparing performance at similar spending levels, TV averaged four times the sales lift of digital.
TV has maintained its effectiveness at driving advertiser KPIs over the last five years. In a study using data from a luxury automaker, TV was the only medium to maintain its effectiveness (a 1.5 percent decrease in five years) while the other advertising media—both online and offline—declined more than 10 percent.
TV marketers can optimize their spend by leveraging data sources, including high-frequency consumer interactions like website visits and inbound calls, to improve TV advertising performance.
Premium online video from broadcast and cable networks out-performs video content from other publishers.
With dozens of demographically targeted networks, and thousands of shows, we can pinpoint the right audience for your message, all day, every day. Your customers will see and remember your name during the programs they enjoy most.
Contact Us
to find the best country, station, advertising rates and demographic to suit your needs.